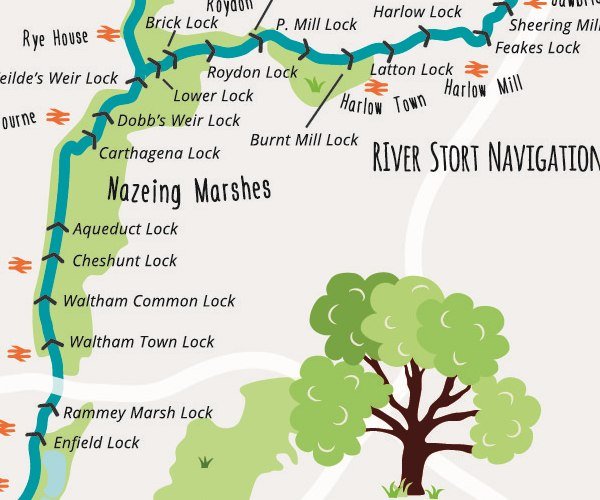 London Waterways Canal Map Print
Since designing the original England and Wales folding canal network maplets for the Canal and River Trust, I've been asked many times if copies of the London Waterways Canal map was available to buy. 
Thanks to 'lockdown' I've had a bit more time on my hands than usual and so I've finally got round to designing a new, updated A3 print version of the London Waterways Canal map that is now available to buy.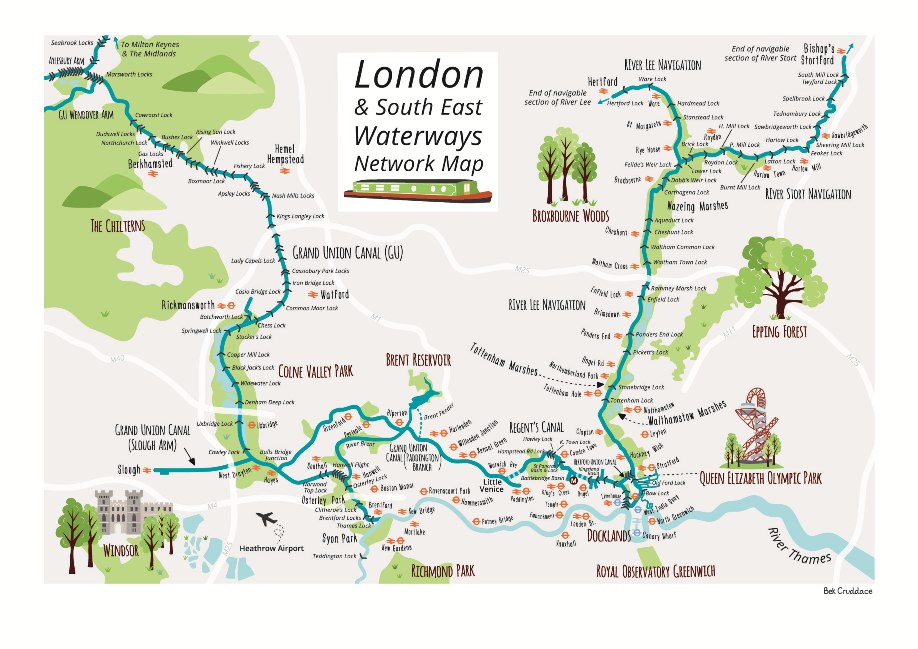 This new map print is not only larger but also has more detail than the original, smaller folding map. I've also extended the London Area to include the Grand Union Canal as it travels north into the Chilterns.
The main features of the London Waterways Canal map print include:
The whole London Waterways/canal network and the area west of London north to the Chilterns are illustrated.
All named locks and waterways/canals are labelled.
Major road and transport networks shown on the map for reference.
Places of interest around the waterways network are also highlighted such as the London Canal Museum, Epping Forest, Queen Elizabeth Olympic Park and Windsor Castle.
This print would make a great gift for any boating or canal enthusiast. As well as being lovely to look at is is also useful for navigation as you roam around the canals. 
The illustration is printed onto 300gsm premium white matt paper and is available as a standard A3 size print (including border) so it can be easily framed.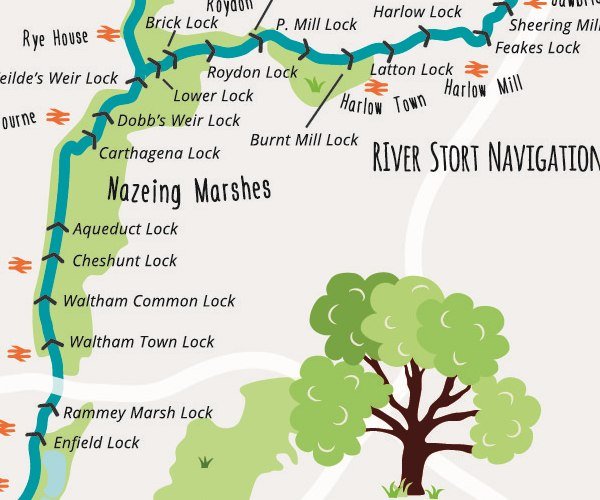 I'm also planning to design other prints of the England and Wales canal network so watch this space.