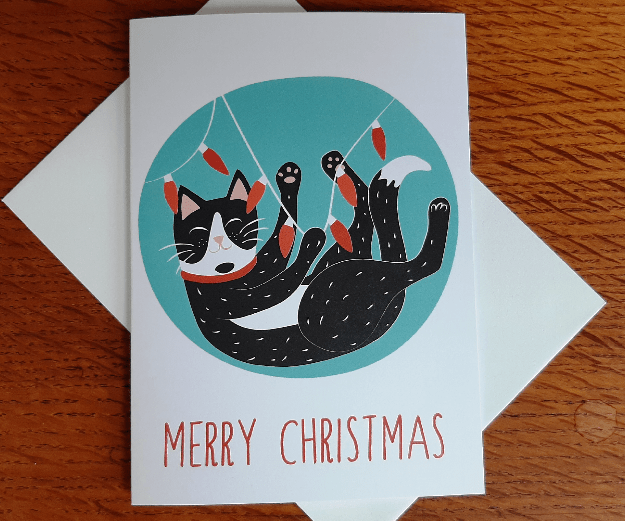 Cat Christmas Cards
Now available to buy colourful and cheery cat Christmas cards to help you spread some furry, festive cheer this Christmas.
2020 has been very a strange and unsettling year but happily that isn't going to stop the Christmas celebrations and well-wishing over the next couple of months.
For my cards this year, I decided to go with a (mainly) cat theme – based on our very own Silky who in our house we've all been spending much more time with this year. Silky loves a nice quiet box to sleep in and never misses the opportunity to pull at the Christmas decorations.
At this time of year when it's going to be more difficult to safely see those we love, a Christmas card could make all the difference and these cards are purr-fect for cat-lovers: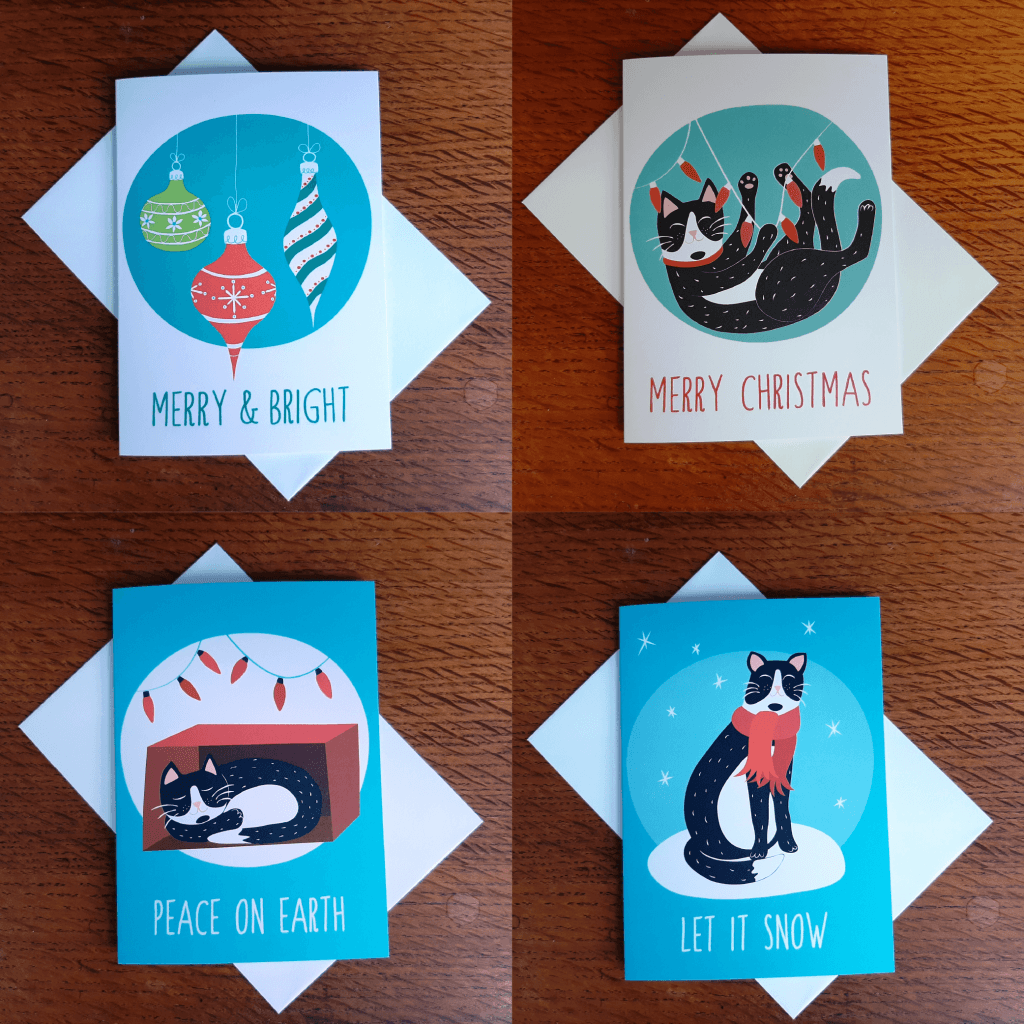 All cards are available in my online shop while stocks last.