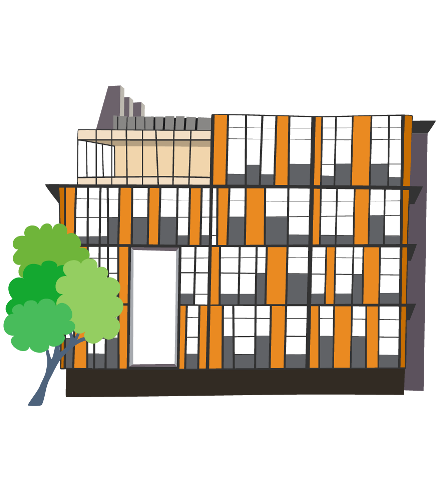 Contemporary UK Innovation map
I was commissioned by the Engineering Consultancy Hoare Lea to design a contemporary UK innovation map for the 'Shaping my city' feature in their client-facing magazine Exploare. 'Shaping my city' is a feature where Hoare Lea talk about some of the landmarks and influential buildings they have worked on in a particular city alongside a cityscape illustration to bring the story together.
For their Winter 2020 edition, they wanted to represent a wider area of UK technical innovation and influence – spanning from Cambridge through to Milton Keynes, down to Oxford and Reading incorporating London.
This was a lovely opportunity to illustrate some more contemporary buildings in bright, funky colours and the finished result can be seen in the Winter 202 edition of Exploare.