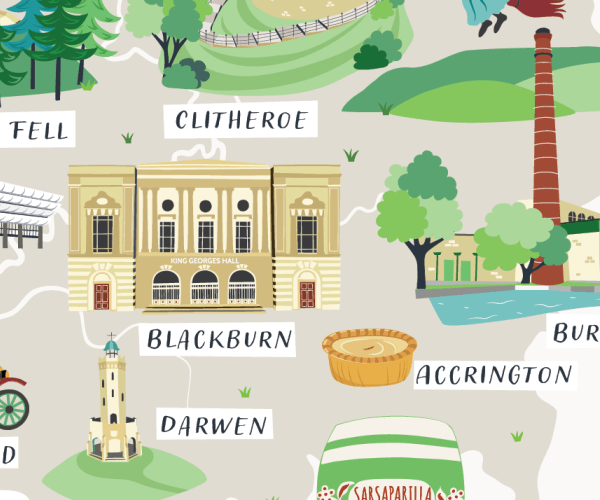 Lancashire & Hampshire map prints
In between client commissions I always like to have a personal project on the go and these are two of my most recently completed projects – two new illustrated map prints, one featuring Lancashire and the other Hampshire.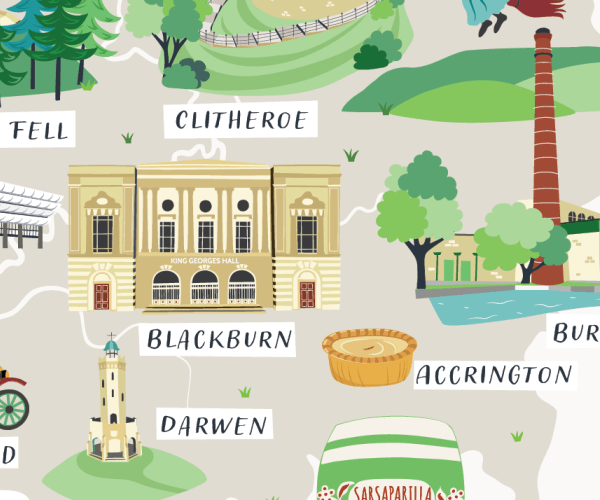 I have a deep affinity for both counties. I was born and brought up in Lancashire and lived there until I was 19 but for the last 20 years I've made my home in North Hampshire, via Manchester and London on the way here.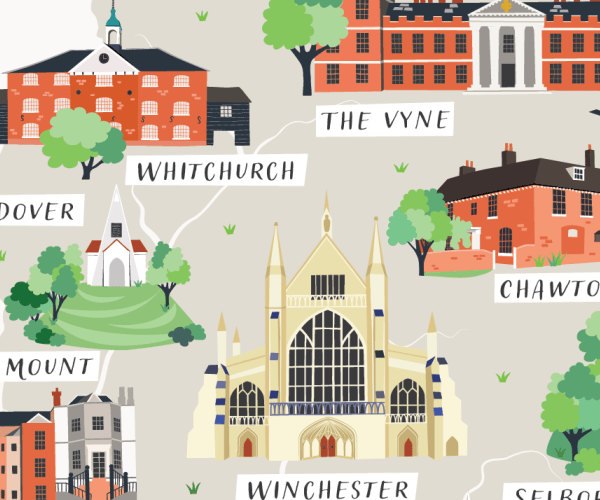 While designing both maps I concentrated on the places that are both personal to me, because I visited them as a child, Like Clitheroe Castle and lovely places I've visited with my own children such as the Zig-zag path in Selborne.
Despite this personal element I feel that both maps give a really good overview of what each county has to offer from the more rugged hilly Lancashire to the softer, rolling Hampshire downs.
Either print would make an ideal memento or gift and both Lancashire & Hampshire map prints are now available to buy as postcards or A4 prints in my online shop.