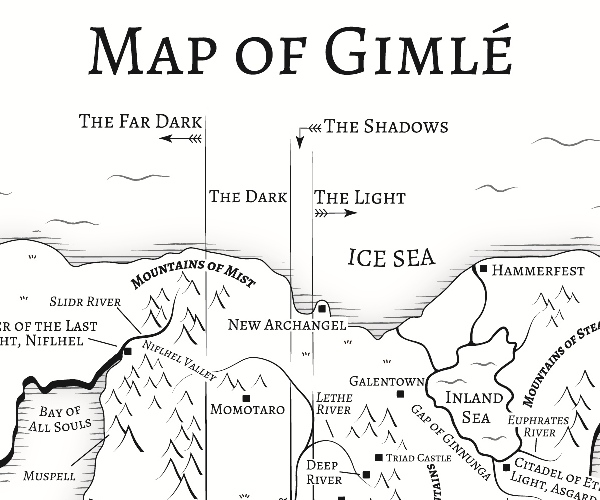 Illustrated Fantasy Map
It's been a very busy year for me and in between illustrated map commissions I've not really had much time to write any blog posts. However, I've made time to squeeze in a quick post about the illustrated fantasy map commission I completed for Alton Kremer.
The illustrated fantasy map of Gimlé was mapping commission with a bit of a difference for me because it was quite unlike my usual commissions. Not only did the style need to be something new but Gimlé doesn't actually exist and I'm more used to illustrating real places.
Alton approached me to draw a fantasy map for his latest novel. He had already sketched a very rough layout of the map as it had to geographically match his story but he needed someone to bring his ideas alive.
The completed black and white fantasy map of Gimlé can now be seen in his latest novel, Princess of Shadows.