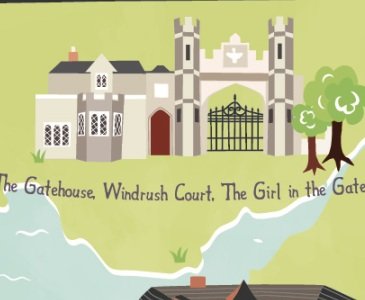 Historical Style Mapping for Julie Klassen
With the publication of the latest book by the US author Julie Klassen I can now share the illustrated historical style mapping I designed to accompany her latest novel, 'The Bridge to Belle Island'.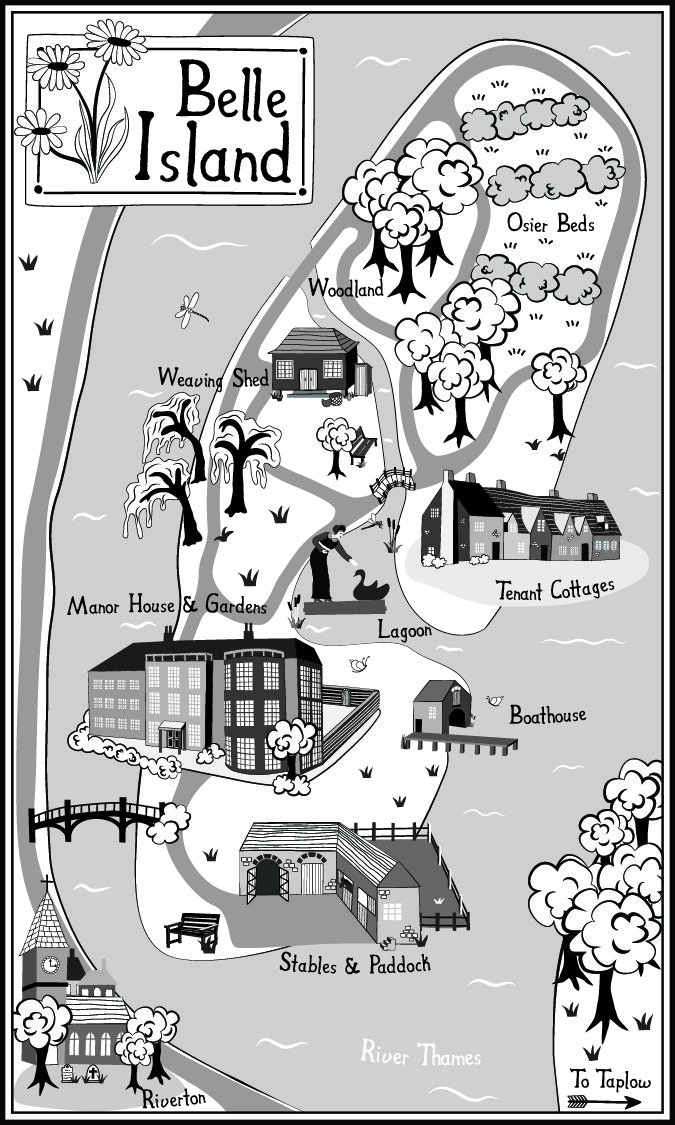 The brief indicated the rough size, shape and geographical location of the imaginary Belle Island and the main places in the novel that were of importance enough to feature on the map. All I had to do was bring them to life from descriptions in the book enabling the readers to refer back to the map throughout the story.
This map follows on from earlier historical style mapping I designed for a previous novel of Julie's, 'The Innkeeper of Ivy Hill'.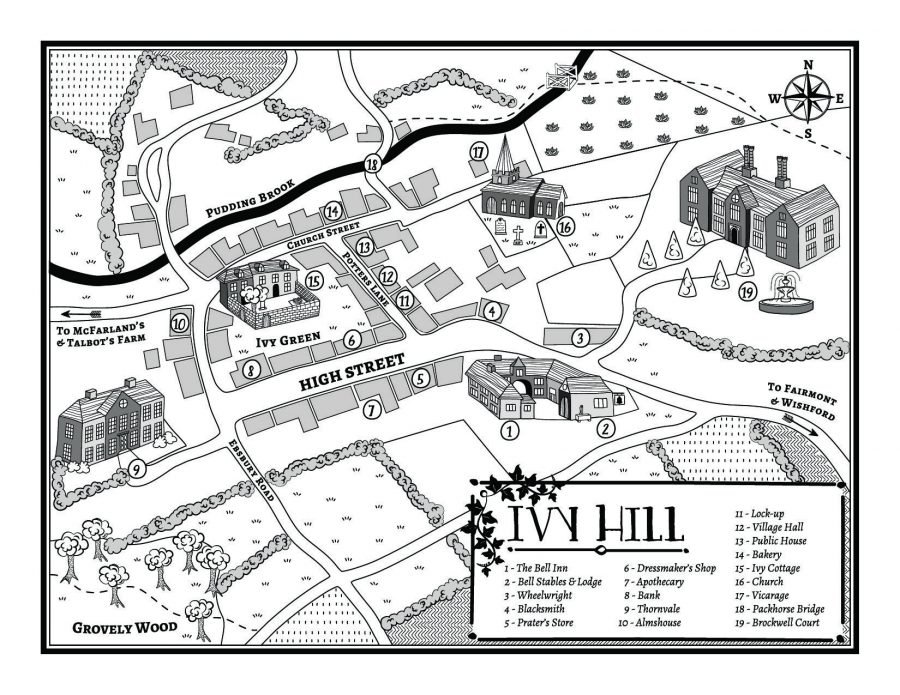 Ivy Hill is also a fictional place but is also located in southern England. Again, I was given a rough layout of the village as per the text and the important buildings that need to be illustrated as well as any distinguishing features they might have like the walled garden of Ivy Cottage overlooking Ivy Green.
I drew my inspiration for both maps not only from Julies writing, but also from my own collection of historical black and white maps and the way they were draw in the past with the emphasis on textures rather than colour.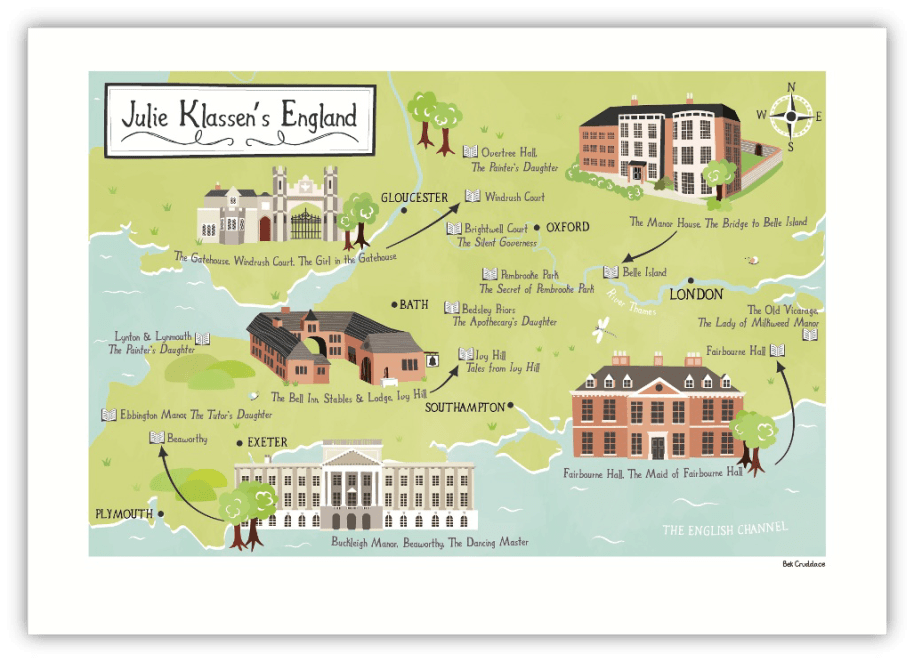 I was also commissioned by Julie's editor to design a map of England showing the settings of all her books to date. This commission was a surprise gift to celebrate Julie's book sales exceeding 1 million and was presented to her during a celebration organised by Baker Publishing.
As requested, I designed this map in the same historical style as the two previous ones but this time in full colour. Julie loved the map and so did lots of her fans. In fact, it was so well received that it has since been licensed by Baker Publishing to use as a promotional gift.