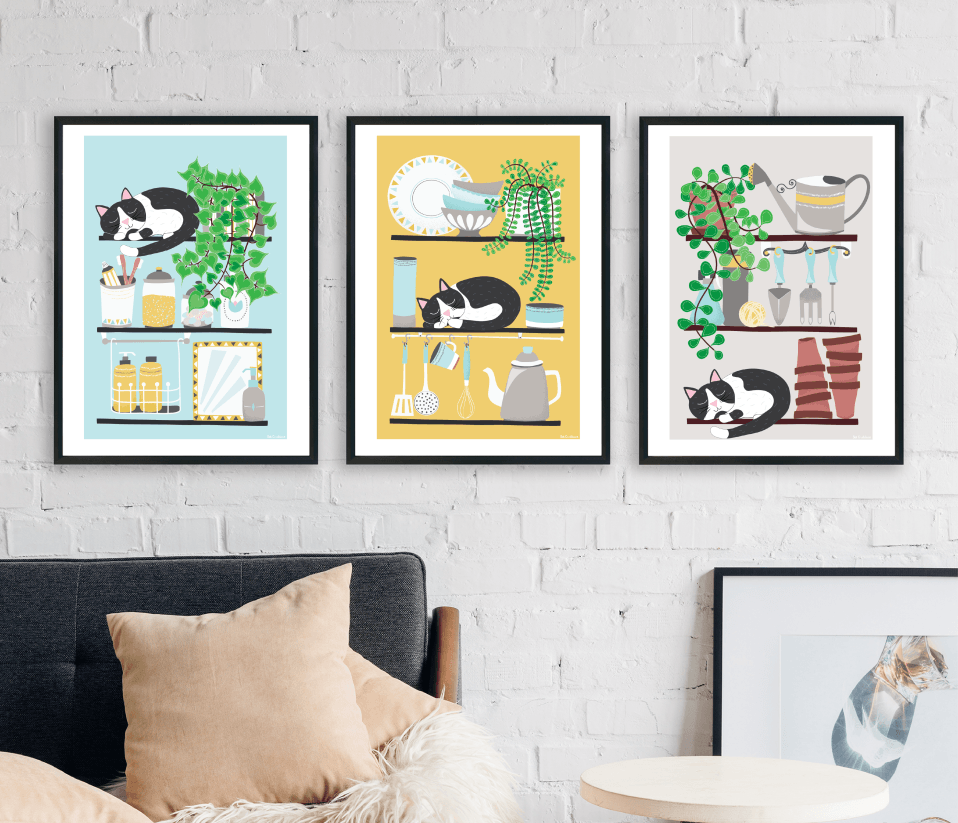 Illustrated Cat Prints and Wholesale Catalogue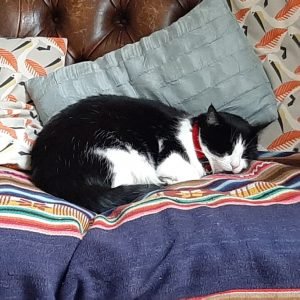 When I'm not drawing maps I also like to draw other things…..such as cats. Above you can see three new Silky inspired illustrated cat prints. You can buy all three cat prints as a set or individually in my online shop.
This is a photo of my furry muse assuming the position that inspired the design of the illustrated cat prints.
After many months of prevaricating due to illness, tight commission deadlines and general busyness Wholesale Catalogue finished and ready to send out. Anyone who has ever put a wholesale catalogue together will know the amount of blood, sweat & tears that goes into it. That's before you come to finding the appropriate businesses to send it to while lovingly crafting an introductory email to each and everyone.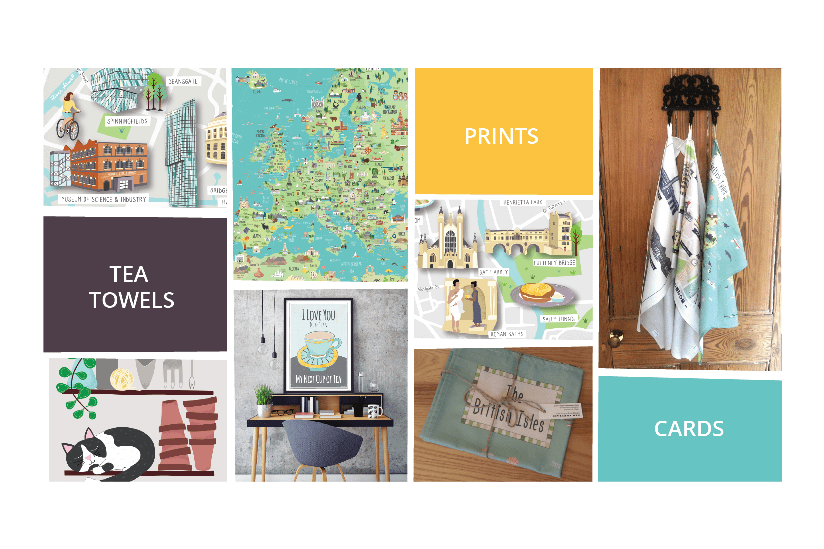 I feel I've earned a couple of drinks this evening.
If you would like a copy of my latest Wholesale Catalogue and price list please get in contact with me and I'll be delighted to send one.
---
Continuing the feline theme, if you are ever on the look out for a good cattery and live in the North Hampshire area then look no further than White Lane Cattery. It's set in beautiful countryside and your cats will have lots of bird life to look at while they are very well cared for. I've even designed a little map so you can find it easily.