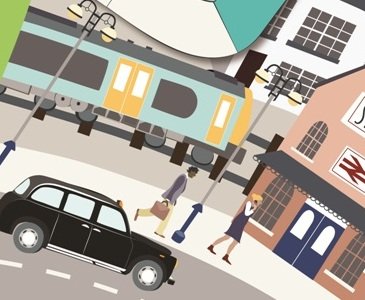 Illustrated Board Game for UK Power Networks
Welcome to my latest and the first Blog post of 2019 which finds me in much reduced circumstances. I've had to relocate out of my office to another part of the house because of building work.
Towards the end of 2018 I was commissioned by Propeller Design to create a large-scale illustrated board game for their client UK Power Networks. The illustration had to reflect the diversity of the main activities & responsibilities of UKPN and be suitable to be viewed from all four sides at the same time by multiple groups of players.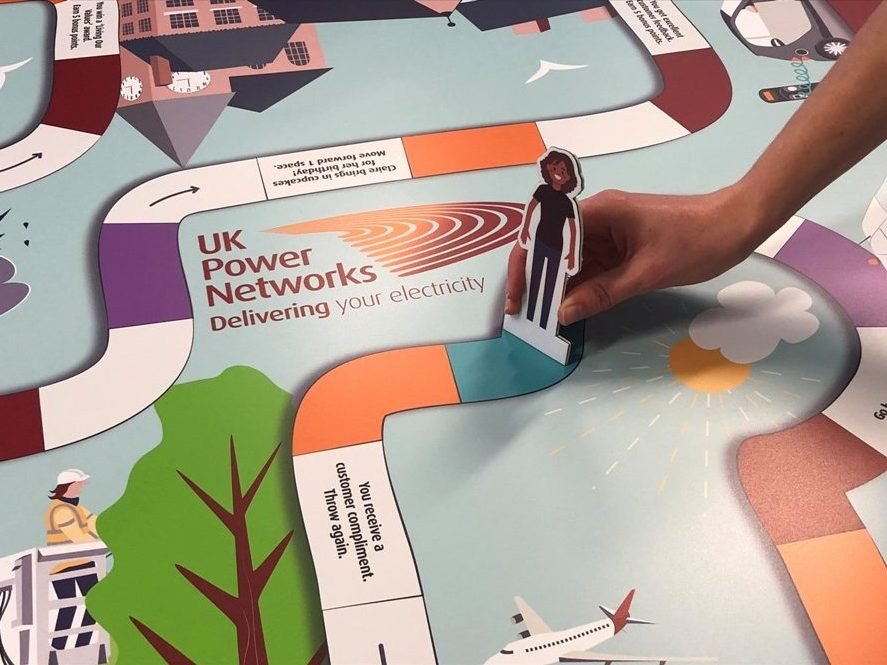 Usually I'm commissioned to draw places that exist but this was different. Designing an illustrated board game gave me free reign to use my imagination…..a very exciting prospect. You can see the completed design below.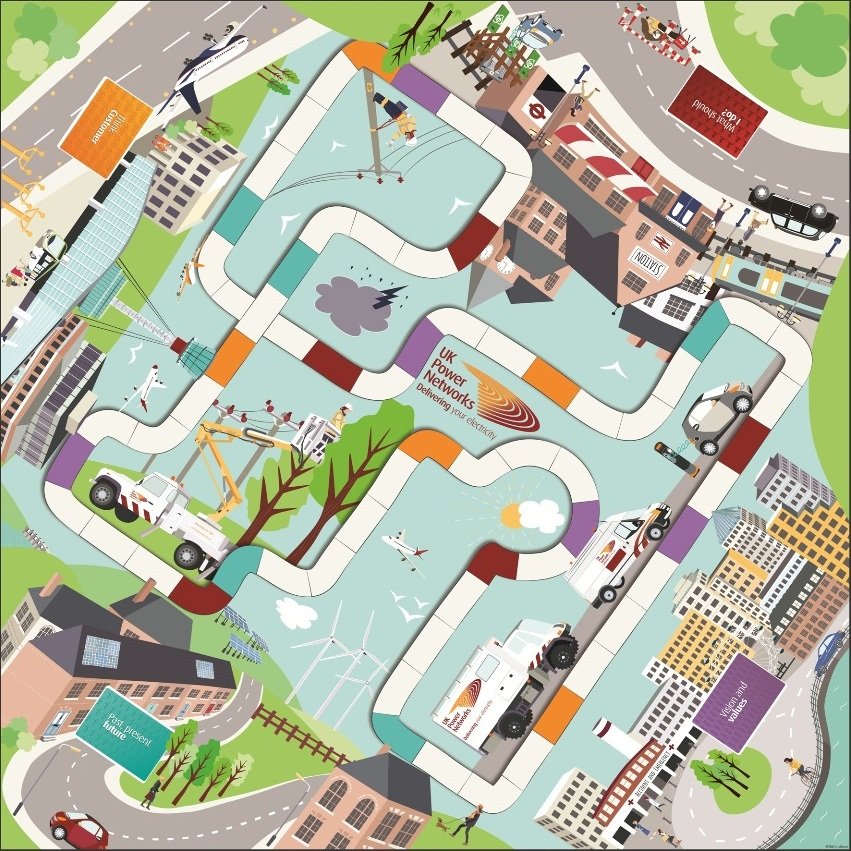 I'm please to say that the completed design, my first toe-dip into the world of board game illustration was very well received 🙂