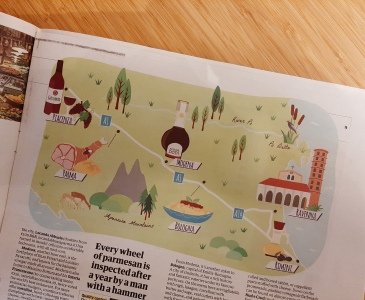 How to Find Work as a Freelance Illustrator
I would never claim to be an expert on how to find work as a freelance illustrator. However, I've been working as a freelance illustrator for few years now with some success so I can offer a few insights into what, and just as importantly what not to do.
For the purpose of this blog post I'm going to assume that you're already working as a freelance illustrator. If you're not, then you may want to check out my earlier post on starting out as a freelance illustrator.

Believe in Yourself
I know that's corny but it's really, really important to have self belief in yourself and your abilities if your serious about finding work as a freelance illustrator. If you don't believe you can do it, you're going to have a difficult time convincing other people (i.e. clients) that you can do it too.
I hooted with derision when my husband first suggested I set up my own business. At the time I'd just been made redundant and we had 3 children of 5 years and under. But I had lots of skills I didn't want to see going to waste and after a few months I realised that yes, not only could I set up my own business, but that I could also make a success of it too.
First things first
You need to remove phrases such as 'would be illustrator' from your vocabulary, website and any online biographies. Phrases like this imply that you aren't professional and might not know what you're doing. If you don't know what you're doing then who is going to pay you for your illustration work?
Obviously, I'm not suggesting that you should lie but you need to instil confidence in potential clients. Confidence that you are competent and able to fulfil their brief, on time and with skill.
You can have a great portfolio but if you don't take yourself and your business seriously other probably won't either.
If you're promoting yourself as a freelance illustrator then that's what you are. No one else is going to believe that you are an illustrator if you sound like you're not sure yourself.
Working freelance/independently whatever you call it means you are running your own business. Even if that business is only one person, you. Get used to the idea that you run a business and think like someone who runs a business and take it seriously.

How to get Illustration Commissions.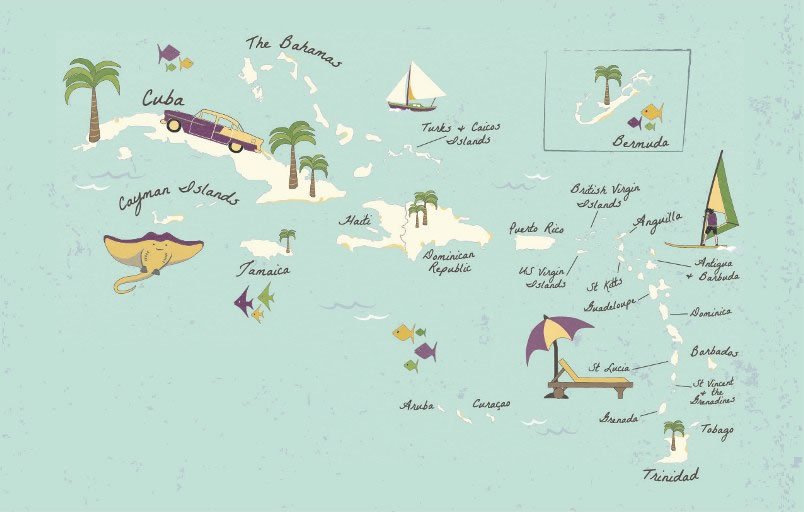 The most obvious first step is to put together a portfolio website and get it out there with your name attached to it. You don't have to include all your work in your portfolio, it's probably better if you don't. But what you do need to is make sure it's accessible. Your portfolio should be easy to use, professional and pleasant to look which not only shows a consistent body of work of but also your contact details.
You can also include a bit of info about yourself, how much is entirely up to you.
On your portfolio site it's always a good idea to include a few links to other places where your work appears such as Behance, Pinterest, Instagram, other blogs, your shop, published work if you have one etc.
How to Promote Yourself and Find Work as a Freelance Illustrator
Now this is where it starts to get interesting…..
Your Portfolio Website
Obviously your website will be your first & initially your most important method of self-promotion. Your website is the one place you can promote your illustration work that you have 100% control over. It is really important that your website is coded well with all the correct tags, keywords etc. I could bore for Britain about SEO and even after extensive reading around the subject I'm still a novice but it's very important. If your website doesn't appear in your potential clients Google searches then you will have more trouble securing commissions.
Social Media
These days there are numerous social media websites – too many to mention I don't need to list them all but Instagram and Twitter are a good place to start. I'm sure that you're familiar with many more. I consider social media to be a necessary evil. As far as business is concerned there is no other way to get your work out there in front of so many people so quickly. Even though I moan about social media I have to admit I use it and I've had some really fantastic commissions and sales from sharing my work over social media.
There will be some types of social media that appeal more than other to you. I suggest you stick with the ones you like for starters and then dip your toes into the others when you feel you want to. My favourite is Twitter. I struggle to get excited about Instagram but it is a great platform to share work creative work.
Don't forget to promote your successes on social media (& the successes of others). Recent completed commission, personal work, support for good causes it's all a good way to get your name & work out there.
Word of Mouth
This can be a tough call unless you know lots of people who either work in the creative industries. There is no harm in promoting yourself to family and friends, your children's friends parents, your neighbours. Everyone you mention your work to knows lots of other people and word will spread.

Selling Prints, Licensing and Passive Income
When you work as freelance illustrator it's not all about finding commissions. Many freelance illustrators also have an online shop selling their designs. In between and alongside commissioned work I like to work on my own designs which I sell retail & wholesale. This is also a good way of trying out new styles/tools while making money.
The best thing about having your own online selling space is that once it is stocked with your designs you can make money from it passively. Also you can add new designs gradually in between commissions. This is a great way to keep busy and have a something to work towards in quiet times.
I've had selling success with Etsy, but there are others to choose from like NotontheHighstreet and Folksy.
The other advantage of personal illustration work is the chance of licensing as passive income. Licensing can be lucrative if you have an illustration style that transfers across many products.
At the moment Artifact Puzzles has a license to sell my Illustrated map of Great Britain as a wooden jigsaw.
You may even decide to put together a wholesale catalogue to send to retailers, but that really is a post for another day.

Stay Away from Freelance Bidding Websites
There are probably people out there who will disagree with me about this, but I would strongly recommend staying away from any freelance bidding sites. On one hand they will help you find work as a freelance illustrator, on the other hand the vast majority of that work will be very, very poorly paid. You know the websites I mean…I'm not going to name names. They're the sites that encourage you to bid for work against every Tom, Dick or Harriet. These sites are very bad news for professional illustrators as
They reduce fees to the lowest common denominator. Worse still they give the impression to potential clients that illustration commission fees are lower than they actually are
Your level of legal protection is shaky at best.
You are remote from your client. you can't just pick up the phone to chat about eh project. Everything has to be done through the bidding website. It's much better to find a client who you can actually speak to and who will accept your own commissioning contract.

And Finally
Join the Association of Illustrators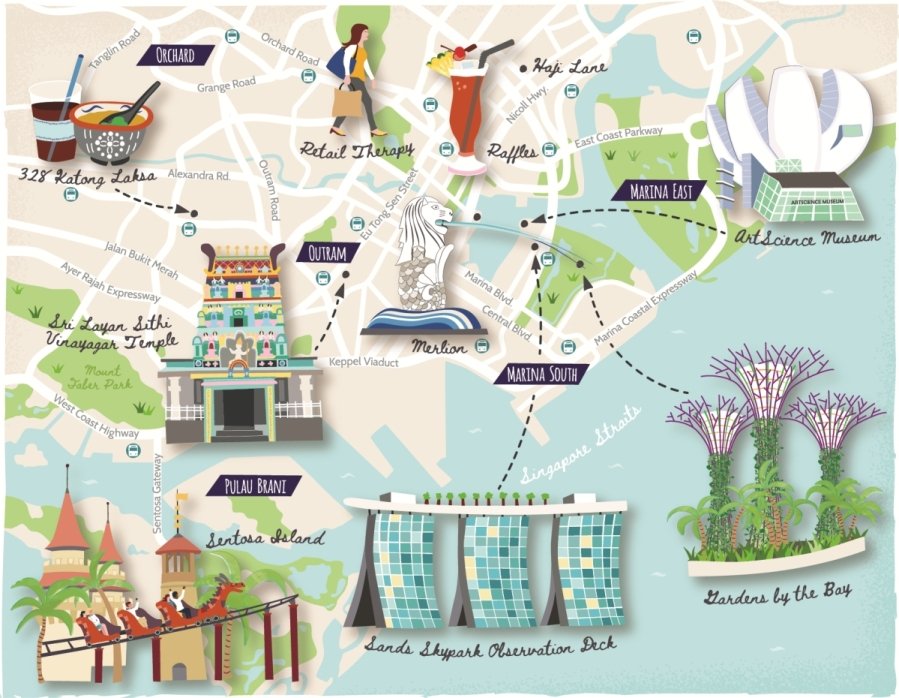 I don't get a cut from the Association of Illustrators, honest, but as well as a great place to market yourself I've found then to be helpful & supportive and invaluable for advice all sorts of things from agents to pricing and copyright law.
Sort Out your Paper Work
Make sure you have a contract ready to go. It doesn't have to be a fancy, expensive one penned by a solicitor. The AOI have plenty of sample contracts that you can use.
Take Regular Breaks
It's difficult when you're busy and sometimes even more difficult if you're not busy as you feel you should be working away looking for your next commission. But it's really important to take regular breaks from your desk. No matter how much you enjoy being creative, it's not physically or emotionally good for anyone to be sat drawing for hours on end. You'll end up with a bad back, a sore shoulder or worse still, a repetitive strain injury.
Working for yourself can be a frustrating process but hopefully this post will have given you some insights in how to find work as a Freelance Illustrator. Remember to take time off at regular intervals to walk about, go for a walk, make a drink, sit outside and get some fresh air, visit a gallery or park, go shopping. Inspiration can be found anywhere.
This blog post first appeared in October 2017