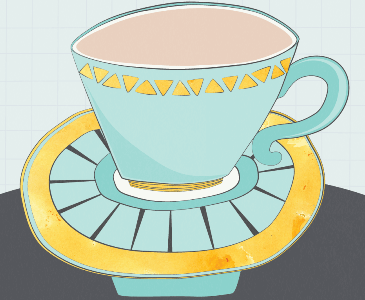 Tea Cup Print and British Isles Jigsaw Puzzle.
I designed this illustrated tea cup print as a gift for my cuppa loving husband.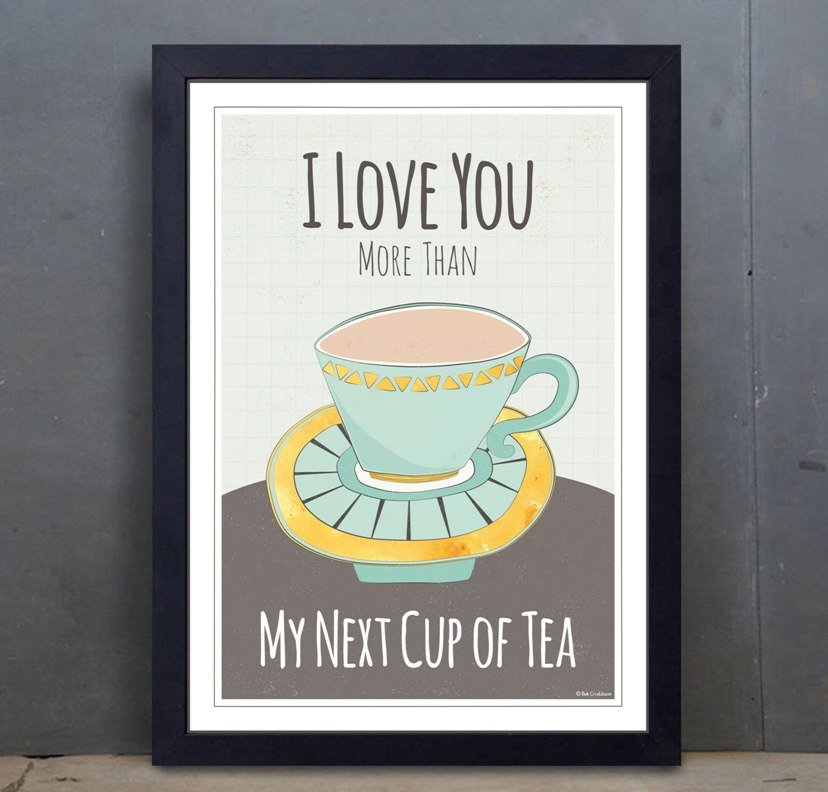 We needed a funky print for our newly decorated kitchen so while the kettle was boiling I sketched this out on a piece of graph paper. After a bit of tweaking I was so happy with the finished print I've decided to make it available to buy.
You can buy the illustrated tea cup print in my Etsy shop. The design is printed on thick, uncoated 250gsm and if A2 is too large you can also purchase it as an A5 card.
Illustrated British Isles Map Jigsaw
Also, I'm very excited to announce that Artifact Puzzles is now licensed to sell a 493 piece wooden jigsaw of my Illustrated British Isles map.

At the moment it's only available in the USA but they are currently looking for a UK retailer.