Illustrated Fish Migration Map
Client: Thames Estuary Partnership
I was commissioned by the Thames Estuary Partnership (TEP) to help develop and design an illustrated fish migration map of the Thames region as part of their Roadmap project with Nature at Work. TEP are an environmental charity based in London who work to make people aware of how they can help preserve the River Thames and make it more healthy, sustainable and resilient.
The main concept and brief of the fish migration map was to create a resource to tell the wider story of fish migration in relation to river and habitat connectivity to the general public and for educational use.  The fish migration map shows fish migratory barriers on the River Thames and in the wider Thames region and maps the river network connectivity and thus the ability of fish, like the European eel, to migrate upstream.
The map also shows common barriers to migration as well as fish and aquatic habitats in relation to human development.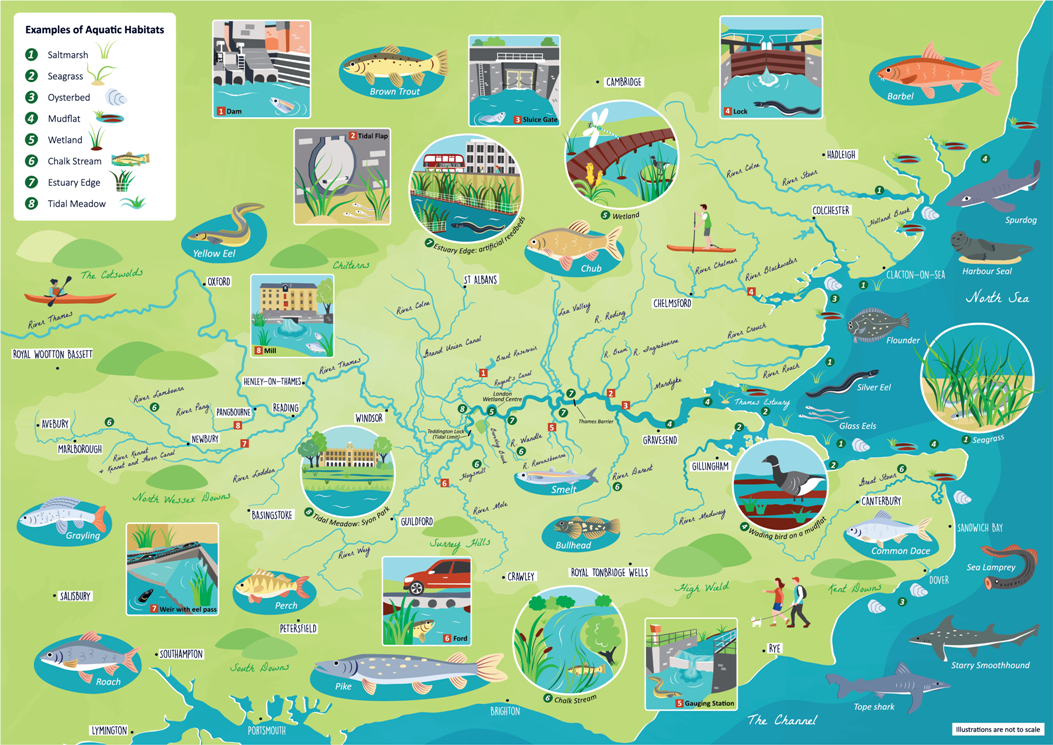 As part of the project the individual UK native fish species and barrier and habitat illustrations were also designed to be used as standalone spot illustrations.

The final fish migration map was designed to be used online, as a free educational hand out and for A2 print size to be included as folding information map with the map on one side and fish migration information on the flip side.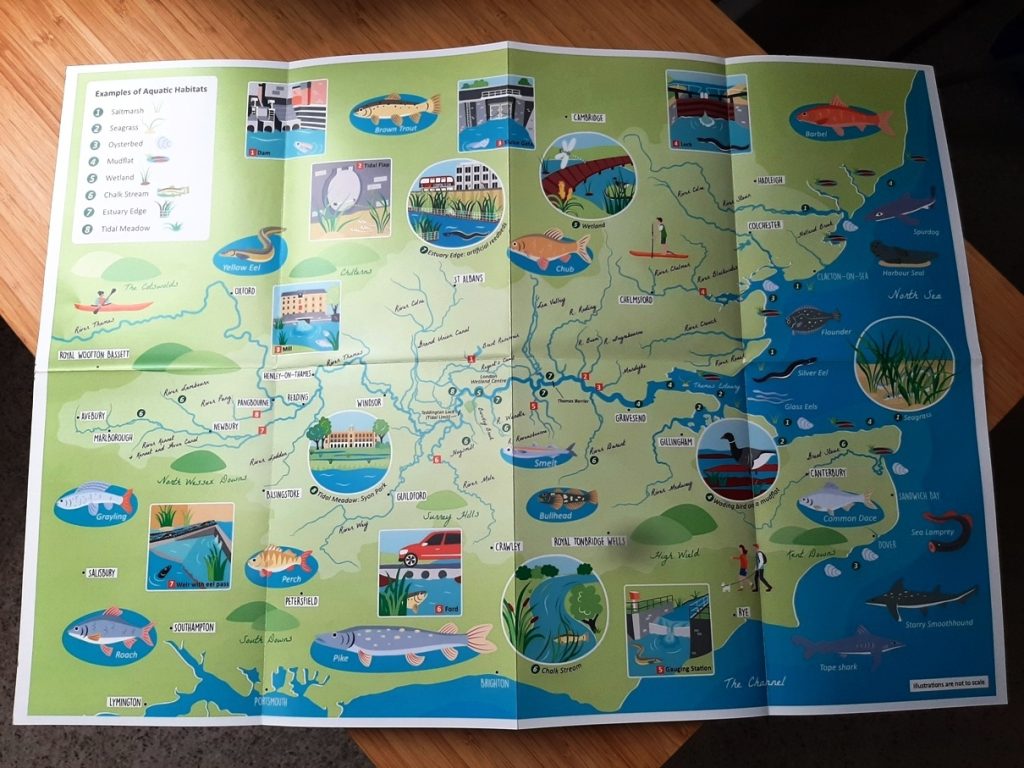 The original project was also extended to include 17 further UK native fish species illustrations to be used online and in print.

It was a pleasure to work on this project. Not only do I feel it is an important subject area that more people should be made aware of but I also learnt a lot about fish migration and the barriers faced by different species.