Manchester Blossom Map
Client: National Trust Manchester
I was commissioned by the National Trust to design a folding Manchester Blossom map. The purpose of the map was to provide an engaging paper version of the online Bloomtown map in showcasing the many places around central Manchester where you can see beautiful spring blossom and to promote the planting of new trees by the National Trust.
The brief was to design the map showing 30 numbered blossom hotspots in and around the city centre, as well as including well known cultural landmarks. The layout on the flip side of the map needed to compliment the design and colours of the map while providing information about each hotspot along with additional illustrations and nearby National Trust properties.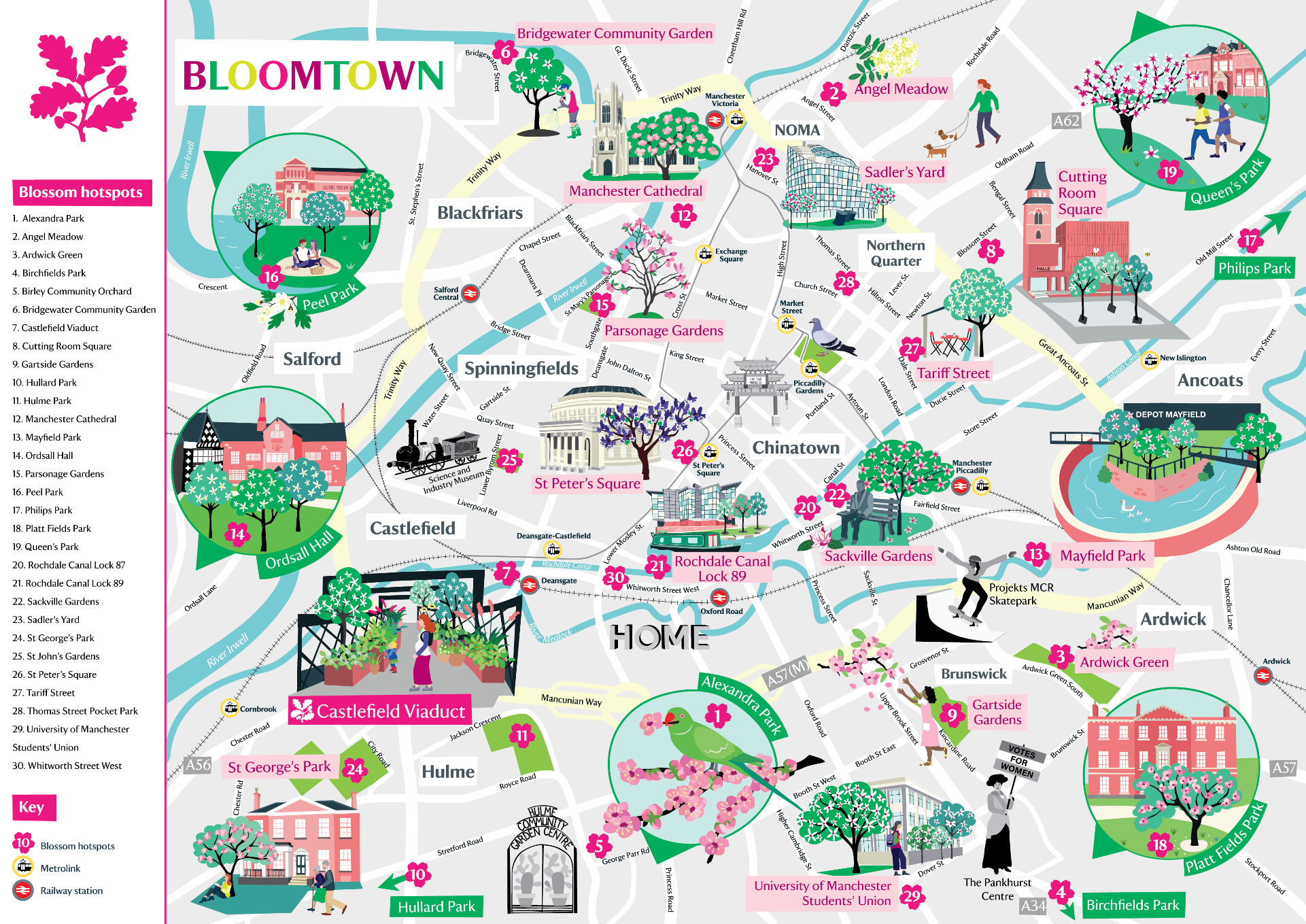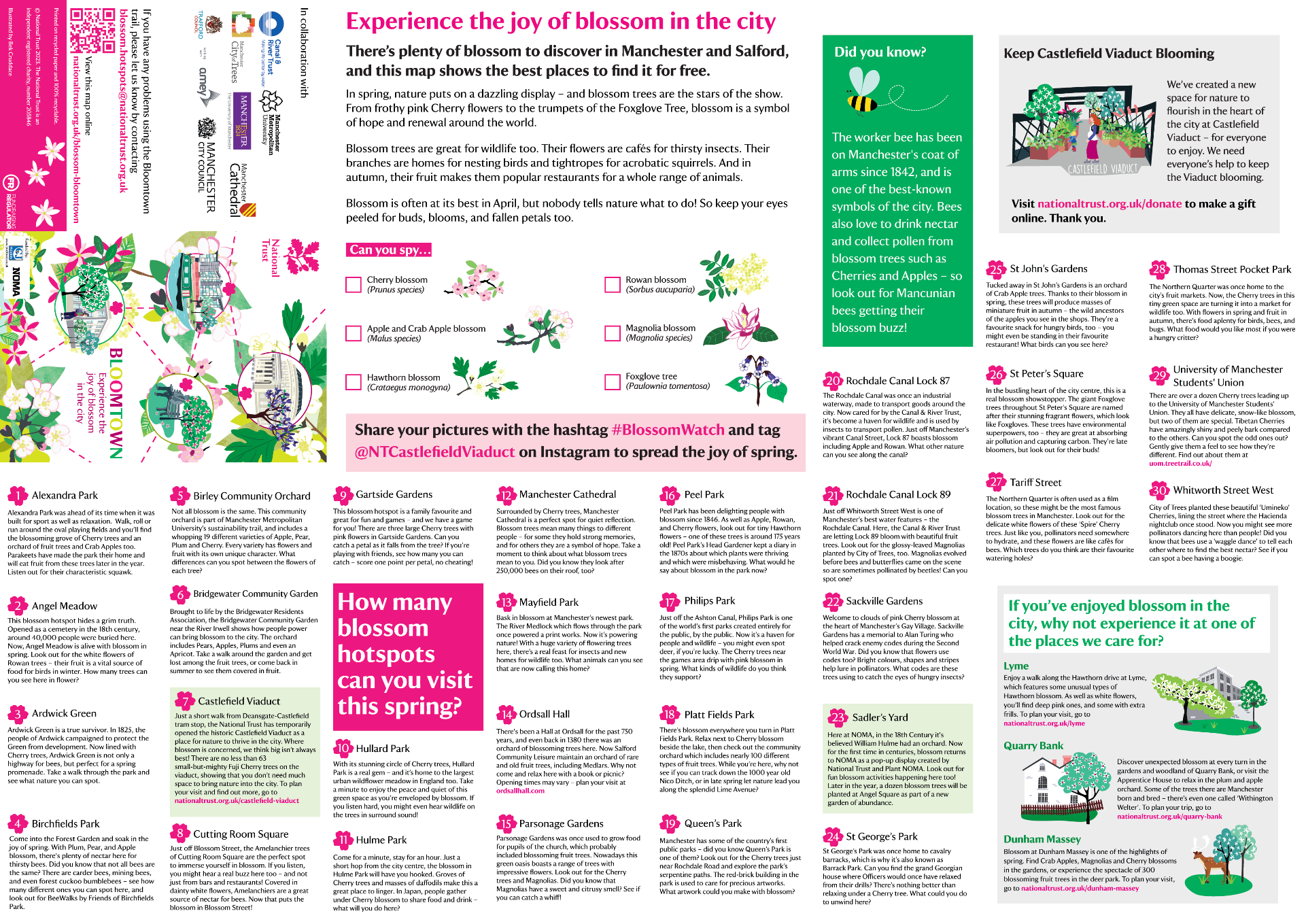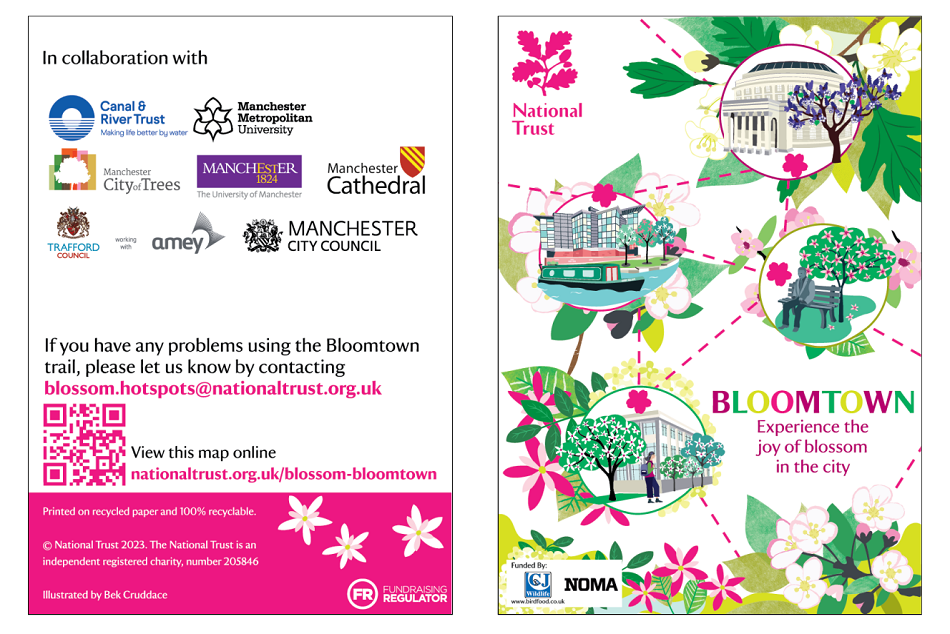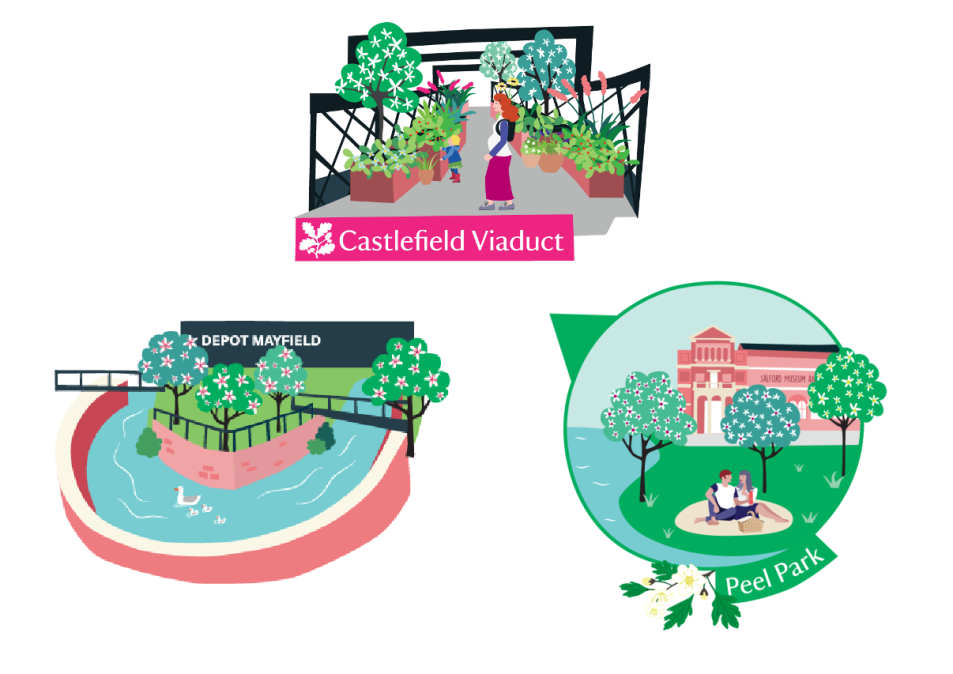 The final map includes lots of amazing places you can see blossom in Manchester such as the National Trust Castlefield Viaduct, St Peter's Square and Peel Park as well as highlighting some well known cultural Mancunian landmarks like the Pankhurst Centre and the Science and Industry Museum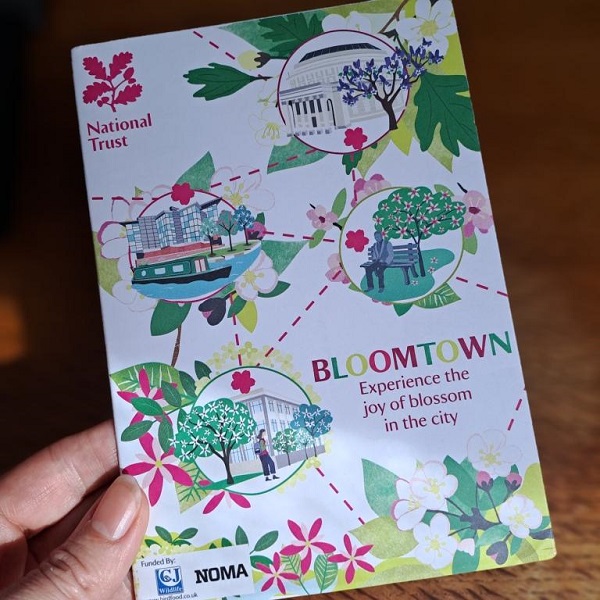 The map is part of a larger campaign by the National Trust that includes blossom information signage boards around Manchester that ties in with local history.
Copies of the Manchester Blossom map can be found at Castlefield Viaduct, Central Library, New Century, Sadler's Cat, Pulp Coffee and local parks and community spaces around Manchester.
This was an amazing project to be part of and was also a lovely trip down memory lane for me.
---
National Trust's Innovation & Partnership Team worked with Bek to create the Bloomtown Map, a map of the best places to find blossom in Manchester. 
Bek was excellent to work with, she understood the brief and National Trust branding, responded positively, swiftly and accurately to feedback and got everything to us in good time. 
Bek's illustrations are playful and clear, she has produced the most beautiful map and really captured Manchester in the Spring.  It was exactly what we wanted, something gorgeous that people can navigate with and would put on the wall after they used it.
Elin Rossiter
Senior Project Co-ordinator, Innovation & Partnership Team, National Trust